Why sell with us?
A proven formula for success.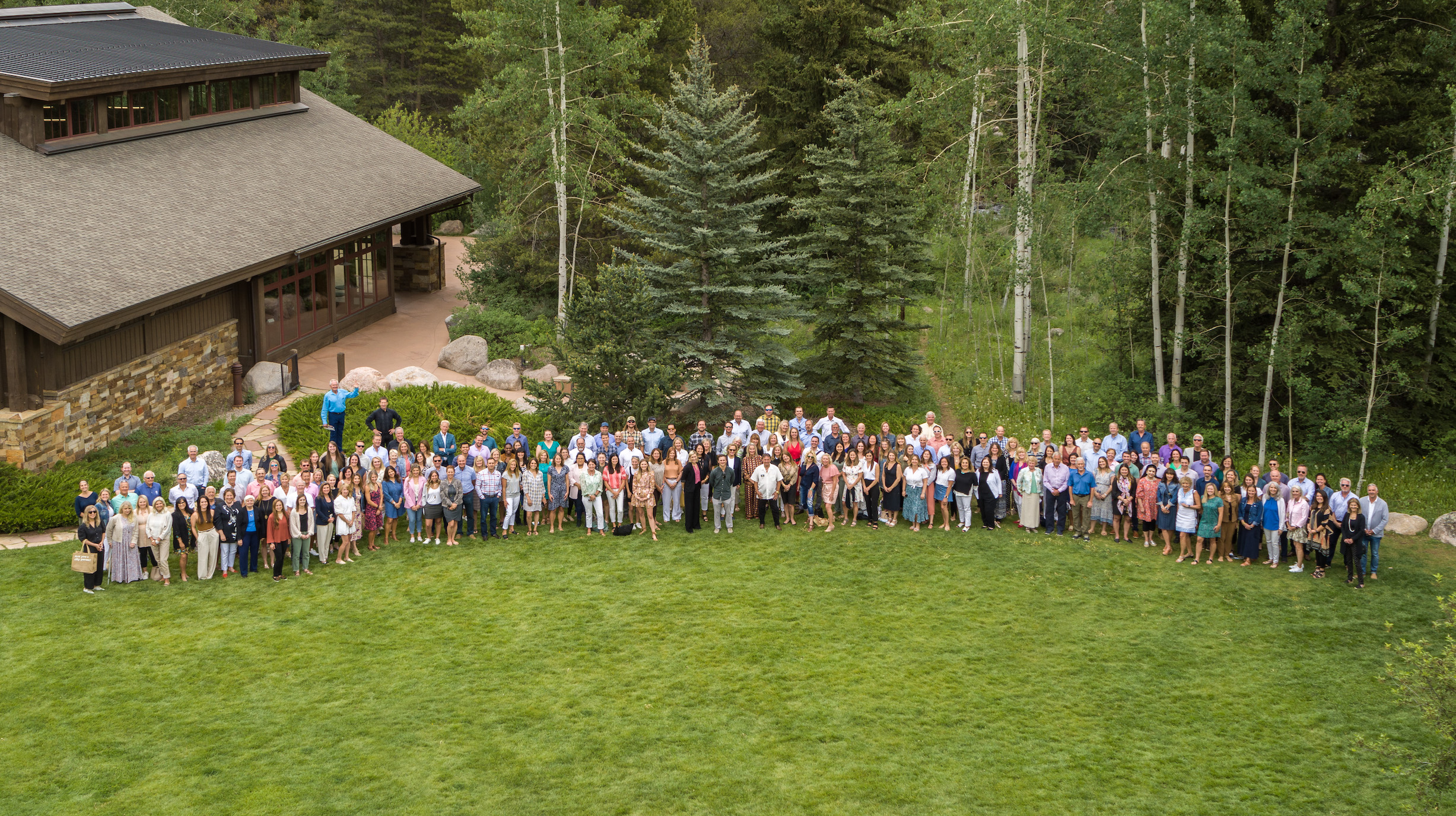 While 95% of homebuyers search for properties online, our expert network of 320 brokers across Colorado brings the attention to detail luxury listings demand. We are pros at balancing industry-leading digital tools and people power to market your home, leveraging our international reach and local word-of-mouth to gain maximum traction and attention from the right buyers for your unique property.
Backed by a robust support staff dedicated to every aspect of the selling process, we have the capabilities to expertly bring your listing to market and command top dollar including:
Experienced Office Branch Brokers
Local Office Coordinators
Marketing & Digital Strategists
Technical Support Staff
In-house Closing Experts
Personal Licensed Assistants
Sifer Smith & Frampton is a founding member of Forbes Global Properties, a luxury real estate marketing platform showcasing the world's finest homes to a worldwide audience of buyers and sellers of luxury properties through ForbesGlobalProperties.com. Additionally, through our direct access to the Forbes editorial team, we're granted exclusive features on our most notable listings, neighborhoods, communities and thought leadership.
The Listing Experience
Every home is unique, and therefore, every listing deserves a customized approach. Our full-time Marketing and Technology teams work with each broker to map out the right plan for your home including:
Cutting-edge website & property search features
Website tools for buyers & sellers
Professionally printed property brochures
Digital listing presentation
Exclusive professional photography
Premium property videography
Virtual home tours
Digital marketing
Email campaigns
Print marketing ​
Direct Mail Marketing
A great picture is worth millions.
There may be no more visual industry than real estate, and capturing high-end images and video of your property is key to attracting the right buyers.
In the spotlight.
Our exclusive, external photography relationships insure that we can get your property live in the MLS and in front of buyers immediately.
Birds-eye sales.
High-end drone footage highlights every angle of the spectacular homes we represent.
Video sells.
Homes with a video tour are proven to sell 40% faster. Our professional videography partner, Narr8 Media, creates premium, high-quality videos showcasing each listing in exquisite detail to share online with buyers world-wide.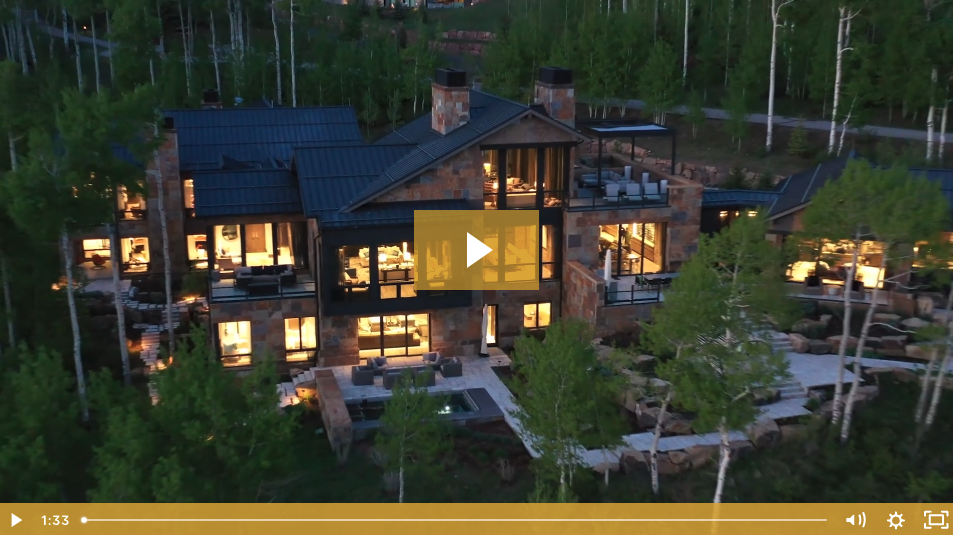 3D Virtual Tour.
For our most exclusive listings, we offer interactive 3D tours through Matterport, the industry standard for 360-degree virtual home tours. This allows anyone, anywhere to explore views from the private deck and tour every room as if they were physically there.


AMPLIFIED SEARCH
Through our network of websites, including AspenRealEstate.com, we receive an average 2,400 visitor sessions per day, or 3.5 million pageviews per year. Along with a suite of proprietary and robust tools providing a best-in-class online search experience including:
The online experience
We recently underwent a complete site overhaul designed to maximize user experience across our digital presence, providing customized tools and easy property searches to engage a broader audience.
Website Account
Provides 24/7 online tools such as property alerts, market updates and area trend reports as well as the ability to favorite properties and search sold listings.
Individual Property Sites
Every listing receives a custom property website showcasing its individual features, photos and videos.
Seller Reports
Every seller receives an email report outlining all marketing activity, including feedback on showings and online traffic information to keep you informed throughout the process.
Extended Reach
Through our syndication program, your home is added to over 85 real estate websites within minutes of it being entered into the MLS.

Social Media
People spend an average of two hours and twenty-seven minutes a day on social media. Through our social platforms we ensure our listings and the lifestyle they offer are front and center to gain maximum eyeballs on each property.
The power of local.
With over 1.5 million visitors visiting the Aspen area each year, being actively engaged on the ground is a core competency at Slifer Smith & Frampton. Along with 5 offices spread between Aspen and Glenwood Springs, we also market broadly in local publications including the Aspen Times, Aspen Daily News, The Post Independany, Aspen Magazine, The Purist, Aspen Peak, Destination Garfeild, Aspen Music Fest guide as well as:
The Portfolio
Our in-house professionally printed magazine, exclusive to Slifer Smith & Frampton, is mailed to almost 5,000 mailing address every month. Featuring all of our active listings, recent market stats and new developments, it's distributed to our 5 offices for maximum exposure.
Direct Mail
Slifer Smith & Frampton believes strongly in the power of direct mail marketing. Our partnership with XpressDocs allows SSF to create professionally branded postcards and brochures featuring our properties, sent out to our extensive list of clients.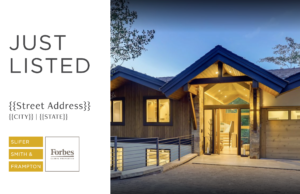 The Gold Standard
Our professionally printed, spiral-bound listing presentation booklet is used to accompany Slifer Smith & Frampton listing presentations, showcasing detailed information about our company – who we are, our experience, and details on how we can market and sell your property.
The Slifer Report
Our proprietary, quarterly report offers an in-depth look at the real estate market in the Roaring Fork Valley, broken down by area so you can easily find out how your neighborhood market performed.
Testimonials
" Kent Barker and Stacy Knox made the experience of buying a house, which could be very stressful, to a smooth exciting event. "
- Guy Berliner
" Brent, much like his father Lee, a former agent with SSF, is a true professional. Brent was always one step ahead and extremely well prepared to handle both our purchase and sale of our Eagle Ranch home. Brent, Ed and their team are a joy to work with and go the extra mile. As my wife and I were both required to be out of state during the final closing of our Eagle Ranch home, a few items missed our attention and Brent jumped in and handled each item without hesitation, that is going the extra mile. Brent during the purchase of our home was beyond prepared and worked hard to help us find that perfect home, his honest and open approach saved us time and emotional stress. Thank you Brent! hope you and your family stay involved with Eagle County and SSF for many years to come. best Tom and Lori Cartwright "
- Thomas Cartwright
" We have worked with many realtors throughout the country over the years through our business and personal properties. We have to say that Brent is by far the absolute BEST realtor we've ever worked with. His professionalism, personality, transparency, honesty, attention to detail, and responsiveness was exceptional. He was candid, provided great feedback, patiently helped explain all details and managed the entire process brilliantly. His patience and genuine desire to help us make a well informed decision was refreshing. With Brent's help and patience, we ultimately found the PERFECT property for our family, and found a new friend and neighbor! If you are buying or selling property in Eagle County, Colorado or surrounding areas, do yourself / yourselves a favor and call Brent! Keith & Ginger Myers Lafayette, Louisiana & Bachelor Gulch, Colorado "
- Keith & Ginger Myers
" Steve is the best and very professional will be using him exclusively for all my Colorado dealings "
- Justin Schmidt
" We cannot say enough positive things about Annie Wilkinson. She is extraordinarily diligent, competent, detail oriented. She exhibited the highest degree of professionalism. Annie either knew the answers to all our questions or she found a consultant who did. She was readily accessible, despite her very busy schedule. We were extremely fortunate to be referred to Annie. "
- Paul Clote
" Kent Barker & his team did an exceptional job of selling my home. They were knowledgeable about the market, trust worthy, direct, a pleasure to work with, excellent communicators & TOTALLY EFFECTIVE -- SIMPLY THE BEST! "
- Robert Kutsenda
" Thank you for working me through this very challenging life stage.  I have been blessed to know Colorado. More importantly, it has been an additional blessing to have had this opportunity to get to know you both! "
- Cathy, Basalt
" Ed and Brent have great follow up and responsiveness. The demonstrate strong market knowledge and relationships in the community. They were beyond helpful in between buying and selling with connections and resources that really helped with owning a second home. "
- Mountainshire Investments
" Working with Corrie was the best! As an investor, I've worked with many realtors before across many markets and Corrie was hands down the most professional, friendliest, down to earth, transparent and had the upmost integrity. I was doing a 1031 so I was on a time crunch and with Corrie's expertise, I was able to lock down a solid invest property within my deadline. I'll definitely be working with her again for future investments. Thank you! "
- Mariel Leibowitz
" I would be pleased to recommend Brent Rimel to you. Brent is a hard worker who will try to meet all your expectations and real estate needs. He is competent and skilled in this business. "
- Debbie Moore
" I have known Stephanie and Amanda Redmond for 8yrs. During my purchase and sale of my home they have demonstrated honesty, capability and reliability. I would highly recommend them because of their knowledge and judgment that insures you are making the right decision whether it's a purchase or sale. "
- Lisa Bailey
" Ed and Brent are the best!!!! "
- Michele McNeill
" Theo was amazing! He was quick to reply to questions and always available for whatever it was that we needed. "
- Jose Javier De La Cruz Avilla
" Taylor was extremely responsive each step of the way notwithstanding a few complications. She was a problem solver and a great communicator. "
- Neil Schuster
" Ed Swinford was our realtor when we originally purchased the vacation property in Bachelor Gulch. Ed is a top notch realtor and fantastic person. There was no question Ed would also handle our sale. In the meantime Ed added Brent Rimel to the team. Brent turned out to be as efficient and enjoyable to work with as Ed. We highly recommend both Ed and Brent. "
- Judith Newman
" This is the 2nd home that I have purchased in the mid-valley area with Mike Eaton as a realtor. He has been excellent on all fronts! He is an excellent communicator, plus excels w giving more in-depth information in regards to the contract, and gives advice on how to strategize to 'get the contract' if there are multiple offers. Mike has also diffused tense situations in the past between myself (the buyer) and the seller. The real estate transactions have transpired smoothly because of Mike Eaton's skills in communication, his knowledge of the contract and it's applications, his agile thinking and his ability to perceive situations and to strategize - with knowledge of the possible outcomes. All are truly valuable for a buyer in a competitive market. I would highly recommend Mike as a realtor!!!! "
- Satisfied Client
" My experience with Brent Rimel was more than exceptional . He is easy to work with, patient when explaining things to me that I didn't understand, extremely thorough in every aspect of the process , making it an enjoyable stress free experience. I will and would highly recommend him to anyone , family or other entity interested in purchasing or selling any type of real estate . He is a real " people person"making the entire process feel seem less and enjoyable . "
- Gracie Campbell
" Sarah is a very skilled realtor who sold both my properties within three months of being listed. Her negotiation skills are impressive and I was very happy with the prices obtained on each of my properties. She is personable and works well with her clients, truly listening to what is important to them. She is patient and never hurried a transaction for a quick commission, but worked diligently to optimize the sale of my properties. She is an extremely knowledgeable and professional realtor who dedicates her time and effort to serving her clients. "
- Christy
" Kent and Stacy are fantastic brokers - both on the purchase and sale side. This current transaction (a sale) is our 6th transaction with them. If we have another, we will definitely use them again without reservation. They have extensive market knowledge about Cordillera and the Vail Valley which is very valuable. And they are very hands-on and creative when it comes to making a deal. "
- Neel Lemon
" Sarah Woelfle is dedicated, understanding, responsive and honest. She is the type of realtor that has a niche for the market and takes your personal desires into consideration. She made the transaction seamless. "
- Tara, Basalt
" Mike was very helpful at all times. Always calm and collected, Kept us on track during the entire process and making it fun when deadlines were due... "
- F. Stephen Brooks
" Taylor was extremely responsive each step of the way notwithstanding a few complications. She was a problem solver and a great communicator. "
- Neil Schuster
" Five star experience. "
- Rapids Development
" Margi Crawford has been my realtor since 2002. She has proven to be fully versed in all things pertaining to real estate. Margi has the integrity, intelligence, and experience to 'put the deal together.' She works hard and she works smart. Thanks to Margi, I own real estate in Aspen and bought it trouble-free and priced right. "
- Michael Head
" Corrie was great with us, kind and always willing to help even after the closing. "
- Gumaro Ruiz
" Mike was easy to work with. It's my first time buying Land, and he filled me in on what to look for and made the process very easy. "
- Juan Palmarez Gallegos
" I was extremely happy with the way the Redmond team and Mike Mercatoris handled this Real Estate transaction for me. They were very thorough and professional. I have bought seven properties in Snowmass Village and the Roaring Fork Valley over four decades and this team provided the best performance for me. Thank you Douglas Mercatoris "
- Douglas Mercatoris
" Great experience. Taylor was very accommodating and helpful. We bought two units at ONEsnowmass and were only looking at one. We found ONEsnowmass on Zillow. There seems to be multiple websites for the one snowmass residence club online which I found confusing. Very happy, Thanks so much! "
- Scott Hoover
" We have dealt with many realtors throughout the country over the years through our business and for personal properties. We have to say that Brent is by far the absolute BEST realtor we've ever worked with. His professionalism, personality, transparency, honesty, attention to detail, and responsiveness was exceptional. He was candid, provided great feedback, patiently helped explain all details and managed the entire process brilliantly. His patience and genuine desire to help us make a well informed decision was refreshing. With Brent's help and patience, we found the PERFECT property for our family, and made a new friend in the area. If you are buying or selling property in Eagle County, Colorado or surrounding areas, do yourself / yourselves a favor and call Brent! "
- Keith & Ginger Myers
" I just want to take a minute to highlight what a great experience we had with Ross. Easiest transaction I have ever done and was done perfectly. "
- Jeff Hines
" I have been in all phases of the real estate business for 40 years and have dealt with more agents than I care to remember. Margi easily ranks in the top five percent. She puts forth the extra effort that makes her stand out as a true professional who takes a personal interest in her clients. "
- Cal Gray Jr.
" Andrew went above and beyond to help my family! He was absolutely wonder to work with. He had quick responses and made the impossible sale happen! Thank You so much Andrew! We will never use a different realtor for future purchases! "
- William McDuffey
" Professional staff, easy to work with. Recommend highly. "
- Molly Marks
" I highly recommend Theo Williams, Honest and passionate! "
- Tree Farm RFV LLC
" Kent and Stacey worked with very well as a team throughout the whole scenario from beginning to the end... "
- Laurence Brooks
" Ross was great to work with. Very helpful and made every step of the purchase easy. Would highly recommend Ross to anyone in the market "
- Andrew Ayers
" Barker/ Knox are a great team. They get things done. "
- Gore Trail Lot 5 LLC
" Roger was excellent, conscientious, professional and compassionate. We were selling my father's home after his passing. He lead me and my sister through the process and we were very happy with the results. He went above and beyond what could be expected as an agent. "
- Kellly Stillings
" Brent Rimel represented my husband and I on the sale of our existing home in Bachelor Gulch and the purchase of a new home in Beaver Creek. He and his partner, Ed Swinford, were great communicators and were one step ahead of everything we needed to have smooth transactions''. They were honest and straightforward with all our concerns, including the inspection, repairs, and closing processes. They knew the real estate market in the Vail Valley so well and were able to give us comparisons and stats with prior sales and existing listings (not just theirs but other's too). I can wholeheartedly recommend Brent whether you are buying or selling. "
- Ellie Landon
" Gerard was very focused on finding exactly what I was looking for. He was very communicative on all of the details needed to get the property closed. It was an enjoyable experience. "
- Client
" I would recommend Slifer, specifically Brent Rimel, to ANYONE looking for a property in the mountains. We have made multiple real estate transactions over the years, with different firms, and Brent is truly one of a kind! His follow-up and due diligence is far and away the best we've ever had. "
- Amy Graden
" Taylor has just been phenomenal in our help with the purchase at OneSnowMass. She is super responsive in her communication, never had to wait more than a few hours ever, and has always followed up on our questions and asks promptly. Would recommend her to others and use her if we are ever looking for a property in that area. "
- Anshul Rawat
" Theo did a great job. Personal response and fast follow up. Very patient. "
- Curt Freudenberger
" Gerald by far is the best real estate agent we have ever used and we have bought and sold many houses over the past 45 years. He went beyond our expectations in handling our purchase - as we are out of state purchasers and Gerald handled everything. He kept us on track for accomplishing a very smooth settlement and we are very appreciative of his knowledgeable, professional handling of our purchase. Gerald is not only our real estate agent he is now a very important friend in our lives. We are so lucky to have connected with him. "
- Pamela Popielarski
" I have known Margi as a friend for 20 years. Not only has she been my friend, but she has handled several real estate transactions for me over the years. In 2019, she handled a condo sale for me in Basalt and brought in top dollar results.  Whether it's a small sale or a large one, Margi will work equally as hard to bring you the results you are looking for.  "
- Nell Graham
" Corrie was in constant communication with me through the process. If I had questions she didn't hesitate to answer or return a call. Very easy transaction when the home sold. Highly recommend a call to her if you are buying or selling. "
- Trudy Fleming
" Theo was awesome, no pressure and handled all my questions 24/7. The process was easy all the way through closing, The purchase was enjoyable and stress free and I look forward to staying in touch with Theo as the continued developments launch. "
- David Rohrich
" Working with Catie was a easy experience, She helped every step of the way. Thank you "
- Michael Breheny
" Ross was professional, honest and helpful in a very timely manner. "
- Yoonwhe Moon
" Ross is great ! Can't wait to buy the next property "
- Jared Jukel
" Melissa and SSF got the job done. We priced our unit aggressively and had our first offer within 24 hours. We were under contract in 48hours. It was quick, easy and we got exactly what we wanted. "
- Brian Schroy
" KENT BARKER KNOWS CORDILLERA I WOULD RECOMMEND HIM TO ANYONE INTERESTED IN THE CORDILLERA LIFE STYLE. KENK KNOWS PRICING AND HOW TO GET IT DONE! THANKS JOE MACOMBER "
- MaComber Properties LLC
" Andrew Albee has become a friend and trusted advisor with extensive real estate resources and a good real estate mind. Responsive Title, mortgage consulting, photography and accounting services have made our recent transaction predictable and smooth. Andrew's thorough approach made agent to agent communication transparent and friendly, facilitating a straight forward sale resulting in a pleasant post sale experience with the buyer. "
- Thomas Shumaker
" Ross did a fantastic job offering us help and advice on how to proceed in order to make our property ownership a reality. "
- Joseph Taylor
" MIke Eaton and Rod Woelfle have been fantastic partners. We are exclusively purchasing raw land for multifamily rental developments. "
- BLD Group
" Ed and Brent are extremely professional and you feel in good hands with them! The best!!!!! "
- McNeill Management
" Our agent, Roger Proffit was great. He went above and beyond to help us sell our vacant lot. He always kept us in the loop with timely and thorough communications. His response time to our inquiries was almost always instant but never longer than 24 hours - even on weekends and holidays. Our lot sold for more than our original asking price. "
- Anthony Petersen
" ED SWINFORD AND BRENT RIMEL ARE TRUE REAL ESTATE PROFESSIONAL! THEY HANDLED THE LISTING AND SALE OF OUR BACHELOR GULCH CONDO WITH GREAT DETAIL AND WERE WITH THE PROCESS EVERY STEP OF THE WAY. THEY ARE HONEST AND DEPENDABLE AND WE RECOMMEND THEM HIGHLY WHETHER YOUR ARE BUYING OR SELLING PROPERTY IN THE EAGLE COUNTY AREA. YOU WILL NOT BE DISAPPOINTED WITH THE SERVICES THAT ARE OFFERED BY ED AND BRENT. "
- Jay Coopersmith
" I would recommend Brent as a broker in the Vail Valley. He assisted us in buying a house that was contingent on us selling our current home. He is always cool, calm and collected and helped keep my mind at ease during stressful situations. Brent was always available when we needed him and his communication skills were on point! "
-
" I have known and worked with Ed for more than 10 years, and was introduced to Brent about three years ago. Ed bought me my first place here, and recently sold it and helped me with the current home which I love. They are a fabulous team, and both always go above and beyond with their help to find the right place and get the ones for sale sold. Most importantly both are people of utmost integrity, and fund to spend time with to boot. "
- Bettina Eckerle
" Very competent realtor and staff that made the sale possible. "
- Ridge Runner Ventures LLC
" What a fantastic experience! Working with Corin Brucker made every aspect of selling our investment property easy, enjoyable, and without anxiety. She handled every issue with professionalism and grace. Corin is very patient, pleasant, and funny, and capable. She is also very careful, accurate, and precise, in short, everything we needed and wanted in a broker! "
- Anita Rayburn
" Margi has been extraordinarily helpful in anticipating our questions and needs in fulfilling our wish list. She has made our transition to Colorado exciting and fun. "
- Jack Stafford
" Brent Rimel went above and beyond to get us into the right house in such a challenging time. We have been looking for almost 2 years and he stuck with us until we found the right one. "
- Jay Henry
" Kent Barker and Stacy Knox are the most outstanding team I have worked with anywhere in the States "
- Farid Suleman
" If you need an agent there is no better option the Gerald. Gerald has been the go-to agent for our whole family, from helping grandparents downsize to helping me buy my first home. I have now moved out of state and become an agent myself, and Gerald is the first agent I refer people to when they need anything in the Valley. "
- Sepp Wigger
" Stacy Knox is a true professional. She is patient, kind and calm and fair. She does her very best to represent her clients. "
- Cynthia Pillsbury
" Mike made selling our house easy. He communicated effectively, even when on vacation, and got us the best offer. He worked well with the buyer's agent and advocated for us at every turn. He is very knowledgeable about real estate in general and uses that to his clients' advantage. If we are thinking of selling again we will definitely use Mike. 10/10 would recommend "
- Vanessa Way
" Ross Daniels gave me great information on the opportunity for ownership and that ownership would fit my outdoor lifestyle and get my Land Cruisers into the mountains and ski during the winter and ride the mountain roads on my bike. He directed me to the best unit for what would work for my family and me. He explained very well the amenities and added benefits of Snowmass and the valley. "
- Charles Drake
" Monica helped us buy and sell our property in Snowmass. We would recommend her for her responsiveness and knowledge of Snowmass. "
- 13531 Snowmass Village
" Kent and Stacy are the absolute best brokers we have ever dealt with, including in our home town of Dallas. Deep market knowledge. And complete knowledge on existing economic and other conditions affecting home inventory. We can't imagine using anyone else for sales and purchases. Will do so again. "
- Neel Lemon
" If your expectations are to work with the best; highly recommend the Swinford/Rimel team to any party requiring a positive buy and/or selling of real property. Their "tag team" managing approach offers a professional experience combined with a bit of humor during the process. Great job! "
- John D. Roeland
" Monica was highly recommended to me by a friend who worked with her previously. She was very helpful, every steps of the way. "
- Jean Coupin
" Gerald is a great Realtor. He was patient, professional and persistent. He was always immediate and clear with all deadlines. I felt like he knew what I wanted before I even knew. The house he picked out for me has been beyond me expectations in every way!!! "
- Wendy Anderson
" I own many properties. Brent Rimel is by far the best realtor I ever experienced. He goes beyond his role as realtor. He's definitely on top of his game with negotiations. If I had to rate him 1 out 5 stars he gets a 6 . He's off the chart !!! "
- Caesar Bacarella
" We have known Margi for many years and trust her judgment and guidance. Margi was incredibly patient and understanding with us throughout the entire search process and helped us to narrow down exactly what we were looking for in an investment property. "
- John Canning
" Ann and the team as SSF are top notch. They are knowledgeable, responsive and a pleasure to work with! Thanks Team! "
- Kevin Keating
" We feel grateful and fortunate to have had Brent Rimel as our realtor. In addition to being professional, thorough, and timely at every step in the process, Brent went above and beyond what we would expect from any realtor. Brent spent an inordinate amount of time with us showing property and answering additional questions on the phone. He thoroughly researched every detail of the property we were interested in and went out of his way to introduce us to the community. Brent demonstrated a remarkable depth of knowledge of the Vail Valley and has continued to be an incredible resource on multiple fronts. He is both professional and personable. Throughout the transaction, Brent acted with tremendous integrity and always had our best interest in mind. We highly recommend Brent Rimel and Slifer Smith and Frampton. "
- Jennifer Holmes
" Mike Eaton has helped me with 3 properties so far and I am looking forward to more in the futture "
- Dan Friel
" Kent gets things done "
- Gore Trail Lot 5 LLC
" Taylor was simply fantastic to work with in connection with our purchase at One Snowmass. With her comprehensive knowledge of the property and the residence club program, Taylor could answer all of my questions right off the bat. Taylor was also incredibly responsive. Taylor is a tremendous agent and SSF is fortunate to have her. "
- Marc Levy
" Margi represented me initially in Property Management of my Condo and then initiating an offer , managing the process and then selling my Condo. In addition she organized minor maintenance and removal / sale of the condo 's furniture. Margi's professionalism , support and hard work made the sale very stress free. There were many times when the purchaser was over demanding and difficult to satisfy. Margi calmly managed the issues and the sale proceeded smoothly. I would unhesitatingly recommend Margi as a competent, friendly professional who is a pleasure to work with. "
- Bobby Sly
" Sarah was an outstanding broker and we were fortunate to have her services. Sarah was calm, competent, and had a wonderful personality. She solved all our real estate concerns; and was quick to respond to us and to keep us up to date on the next step in selling our condo. Sarah is an amazing professional and we would hope that many more clients will be looked after by her. "
- Nola Ford
Previous
Next